Just completed 2 jellyfish with the pattern by @monelleandmomcrochet
Love this pattern and i love making these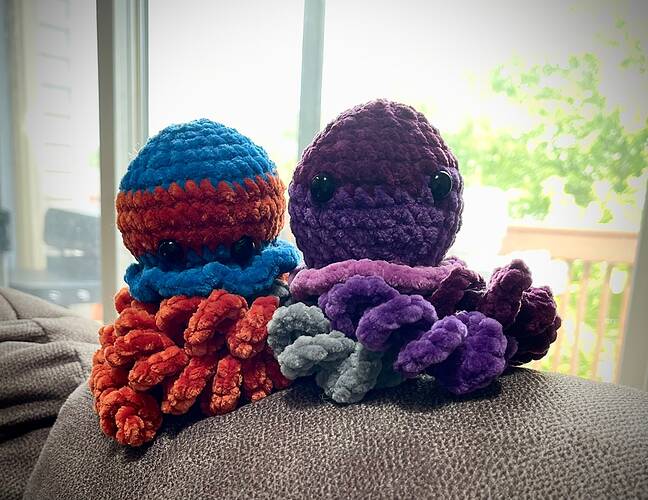 Awe they came out so cute! Love it! Congrats on your finished projects, they look great!
Wow these are adorable
good job
Awwww
thanks so much, that really means a lot.
Thanks
You're super duper welcome!