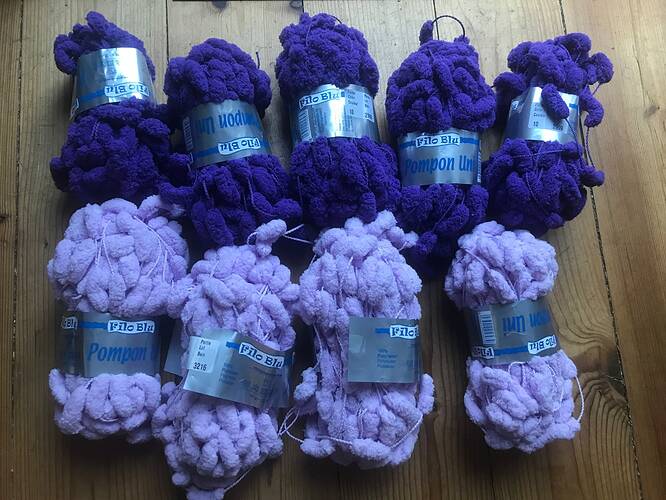 I was gifted this pompon yarn 10+ years ago and have kept it in my stash until now because I have no idea what to make with it.
It's 100% polyester, and I have about 180m of it. It doesn't seem to be sold anymore, so I guess big projects are out of the question.
Does anyone have any suggestions, or even experience with pompon yarns?