It's been around three months, give or take, not including many weeks of breaks as I worked this thing into existence, and I must say it was greatly worth it!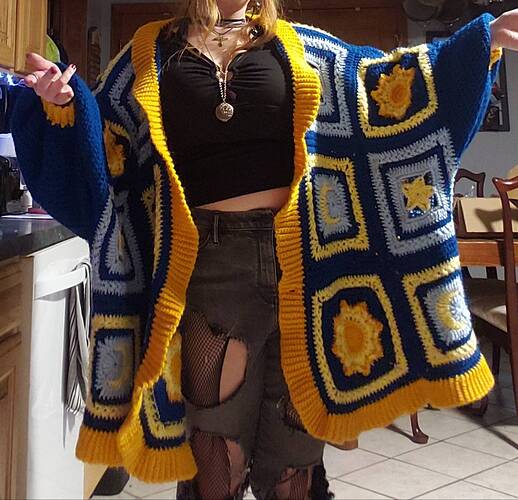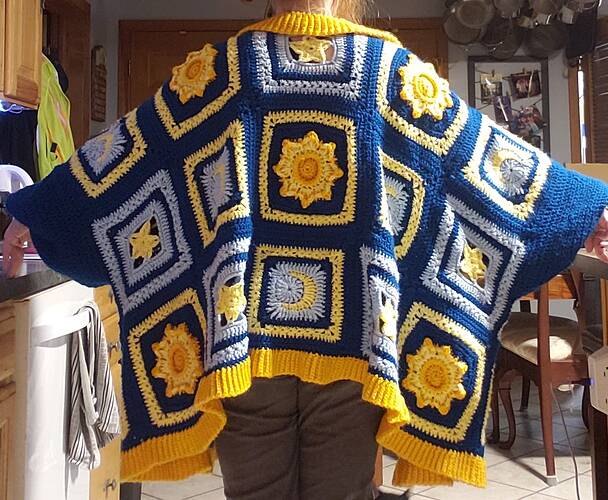 Celestial aesthetic, my (second) beloved~
It's not incredibly warm since the squares do have quite a few gaps, but it's super heavy and super cute, so what more could you really ask for?
It's giving big wizard vibes, so now I must create a funky wizard hat and beard to go with it.