Just wanted to give a huge shout out to all 6 amazing testers who helped perfect my Pineapple Pal Pattern!
Available July 4th @12pm​
Thank you all soo much!
If your testing I highly recommend these testers right here!
@PrttyBrd @eadutcher @YarningHeart @FIVEAFB @Ladawn24 @Miriamarmelo
They all gave great feedback and were super helpful!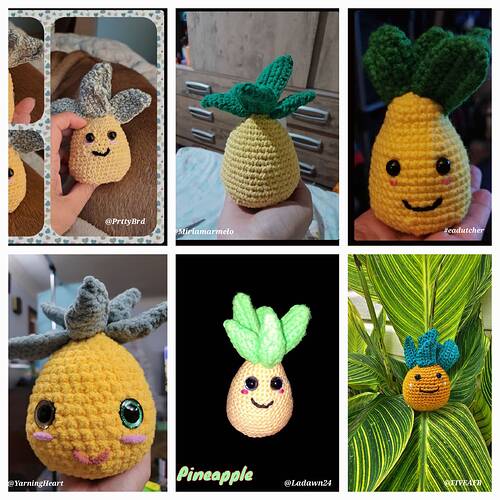 A few also tagged on IG, head over and show them some more love there!