Hi everyone!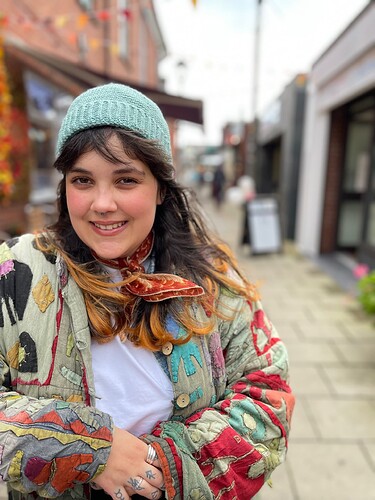 Hope you're having a lovely Friday evening
Today I finally finished polishing my Cosmic Fisherman Hat, inspired by my beloved hubbs Andy's who always wears a hat and wanted a fisherman crochet one from me.
This pattern is for beginner-intermediate, easily done in a couple of days and very customisable, made to fit. The two sizes included are for a baby 6-10mo and adult size but I explain how to make it bigger or smaller and with even three brim versions so you can make it as you like
The deadline would be next Friday 19th November 23:59pm.
The testing would require for you to make a journal and provide useful comments about the pattern and if it need improvement in any way.
Please contact me on Instagram @cosmichooks or here through Ribblr if you need any help and if you'd like to share pictures on stories or a post please always tag me (I request it as mandatory thank you
).
I'm looking for 2 testers for adult size and 1 for a baby/kids size if possible please!
Thank you in advance!!
Anaïs Rose x