I need testers for my Warty Goblin Knucklehead Pumpkin - Crochet ePattern
Click pattern photo to apply: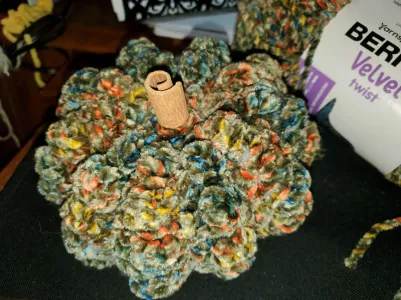 Any yarn, color hook size.
Would like it by oct 15th
Mainly want to make sure it is mistake free and easy to follow.
Please give honest feedback. You can message me with ?'s or comments.
Will select testers by 9/27 would like at least 3 minimum please and thank you!
Cinnamon stick is not required, you could use anything you have on hand that would work or make a crochet stem. I mainly want to be sure the pattern for the pumpkin works up correctly
I approved a couple testers right away so you can have a little more time. I will choose the final 3 on Wednesday the 27th