I need testers for my Bee rattle-no sew - Crochet ePattern
Click pattern photo to apply: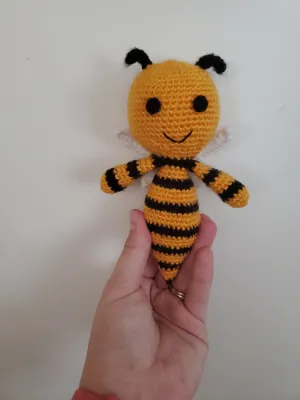 I would like 3-4 testers for this bee rattle. I will pick the testers on 10/18. I would like the testers to be done in two weeks from the pick date (11/1).
I would also like honest criticism and pointers as this is my first pattern that I wrote. I realize I may write things that make sense to me but may not to others. Thank you for considering!!