I need testers for my Cute Gnome Ornament - Crochet ePattern
Click pattern photo to apply: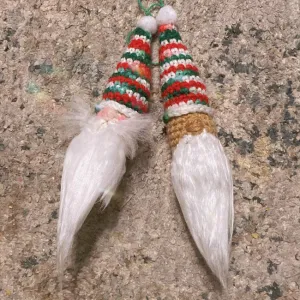 Due date: 11/17/2023
Please give detailed feedback on the pattern.
Please be active in the chat. As in: tell me any issues you come across. Tell me when you expect to be done with the project. Etc.
Post a journal entry once you've finished the project.
At the end of the project, everyone will be gifted the pattern and be tagged in an appreciation post on my Instagram. If you do not have an Instagram, I will add your Ribblr username so you will still receive credit.
Please apply asap. I will be choosing testers soon.
Thank you!