CLOSED
I need testers for my No sew baby fish - Flora the fish - Crochet ePattern
Click pattern photo to apply: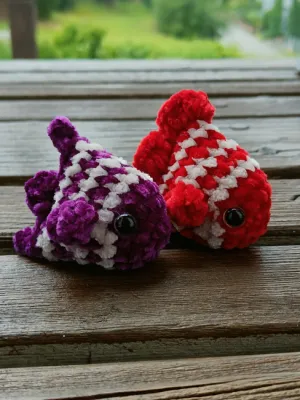 Searching for 2-4 pattern testers for my very quick and easy FLORA THE FISH crochet pattern. Open till tomorrow!
Requirements…

Should be finished within 24h after you are chosen. Its a pretty fast pattern so it should be no problem.

Use velvet yarn! But you can choose which colour you want

Use safety eyes please!

You need to give me detailed feedback on my pattern

Poste a review on your account after you finished and journal your make.

Follow, like and comment
Bonus if you follow me on instagram (hidden.valley.crochet)
Dont apply if you are not able to finish in the next 1-2 days or if you dont have velvet yarn.
Thank you​