I need testers for my Alien Hominid Space Gun - Crochet ePattern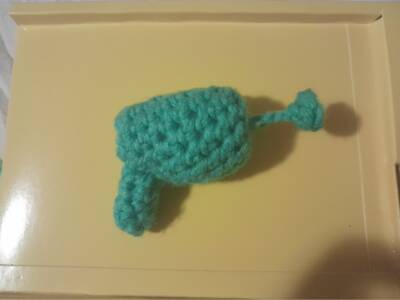 Hi everyone, um this is my first time trying to publish a pattern for fun. I used an 2.5 mm hook, and I think a 3 or 4 weight yarn. I'm sorry if the yarn details are a bit spotty, I used scrap yarn from my stash and lost the label. I'm not sure the difficulty level either but I set it at intermediate so people can tell me whether the design should be scaled up for difficulty or left where it is. I don't really have social media but would really appreciate spreading my little pattern to the world.
My only requirement is leaving me a journal so I can figure out what needs improvement with the pattern or just sharing the love of your creation!
Thank you for reading! ^///^