I need testers for my Bead Bobble Towel Holder Ring - Crochet ePattern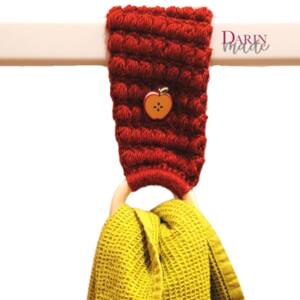 Hi everyone! I am looking for testers for my towel holder pattern. This would be a great add for markets and is easy to customize with fun new buttons. I am hoping to find testers who will be able to test the pattern prior to Tuesday, October 18th. You will need a 2" wooden ring (or close to that size - you just want to be able to fit a towel through it), worsted weight yarn, and a button! This pattern is best for an experienced beginner.
It is ideal, but not required, to have an Instagram account. Please drop a comment if you're interested and I'll send you the link to apply. Thanks!