I need testers for my Hyper Crop Cyber Top - Crochet ePattern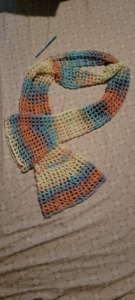 Hi guys! I crocheted this top as a christmas gift for a friend! But since shes 2 sizes smaller than me I really need someone to check that all of my math was right for all of the sizes! Please let me know if you want to give it a try and what size you will be making!
Soft deadline for testing is December 12th!