I need testers for my Lllavero de muelita - Crochet ePattern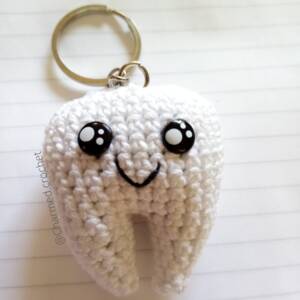 I interested in testing!
Will the pattern be in US terms?
May I know what yarn weight is used plz?
Use menos de 50 gramos, no la pesé, de un grosor de 3 mm
I would like to test it.
Well, I bet that one was a challenge!
Ribblr will translate patterns to your selected term so it doesn't matter how its written
one of tge benefits of ribblr
@GotenkslovesmeCraft Yes I know, I tried to switch it to US terms but it would not do it for some weird reason…
If your having any issie give ribblr a message. I had a fault on mine for a while and they fixed it for me permanently
Hi, I would love to test this pattern for you! I work for dentists
I would test this if you still need testers!