I need testers for my Strawberry bookmark - Crochet ePattern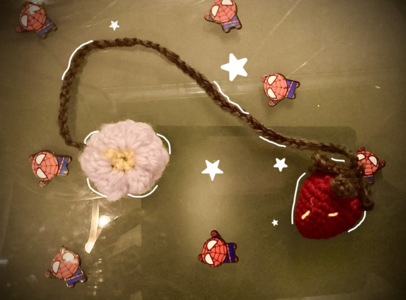 super cute!!! when is the deadline?
In your shop, on the picture of the pattern, there is a clipboard icon. Clicking that will give you a testing option that will help guide you through a more defined testing post
Hello! This pattern is awesome! May I test?
Ya sure i need your email so i can send it to you
Very cute! May i test it?
You can send it through the app,
To of the shop "shop manager" then"testing" tab, then follow instructions to assign testers
There are amazing tester tools in ribblr that offer so many more protections for the designer. Poke around a little more and get to know them!
Good luck with testing - it's cute!!
I would absolutely love to test this!
I'd love to test this! I have a little sister who reads so much, she'd love a book mark like this!
This is adorable! Such a cute idea. I would love to be a tester.
I would love to help, this is so cute!!
I would also love to test if you still need testers
if you still need testers, i'd love to test!