I need testers for my Simple floral bag (beginner friendly) - Crochet ePattern
Click pattern photo to apply: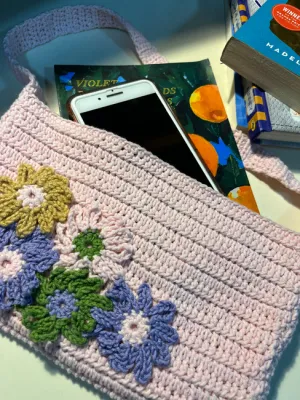 I would add the due date, when you'll be picking testers, if a specific yarn/yarn color is needed and any other requirements you may have for testers, good luck with testing and congrats on your first post
Thanks for your feedback!! It's just that it's my first time using the app and im still not used to it
No worries, we all start somewhere! I definitely remember starting off here too
does the bag have a zipper & when is the due date?
i am a florist & this is so stinking cute
I would love to test this pattern, please…
Very pretty!
This topic was automatically closed 7 days after the last reply. New replies are no longer allowed.