Fast project! I need testers for my first Ribblr pattern!
@patterndrop
Tiny Jellyfish - Crochet ePattern
Click pattern photo to apply: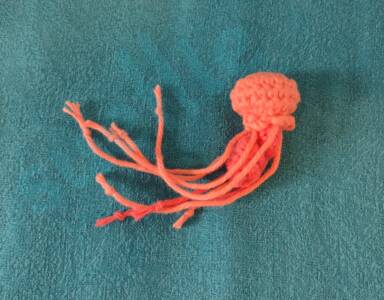 Id love to test it!
Approved! It's a fast project, should only take about an hour or less. I look forward to hearing your feedback and seeing your baby jellyfish!
Ty! I'll get it done today!
Oh that's lovely. Thank you and happy Pride month!
Is it alright if I use just one color for it?
Oh sure, do whatever you like. I love seeing other people's creativity.
Ok. I'll start very soon
hi! i've finished it. did you want just a picture or notes? thanks!
Fantastic! Yes, please do send a pic or two and any notes. This is my first Ribblr pattern and I appreciate full honesty. Thank you so much for testing it!
This topic was automatically closed 7 days after the last reply. New replies are no longer allowed.