I need testers for my Wibbly Wobbly Goosey Woosey - Crochet ePattern
Click pattern photo to apply: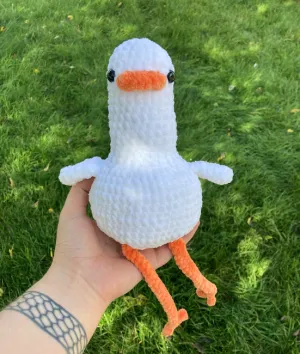 I'm announcing Testers this upcoming Friday. 10/13/2023
You can use whatever color of yarn you want, just make sure if you use a different sized yarn that you size the crochet hook and safety eyes down too.
It shouldn't be a high pressure pattern, I really do believe it's for Beginners, so if you do get to be a tester please be ready to have images of a finished piece by the following Friday the 20th. (If you need an extension please just let me know, it's not the end of the world.)
And thanks to everyone who applies! I'm sorry I can't pick you all, but once the pattern comes out it should be completely free so hopefully you'll make it in the future!
Thanks again!