I need testers for my First Aid Knit Neckerchief - Knitting ePattern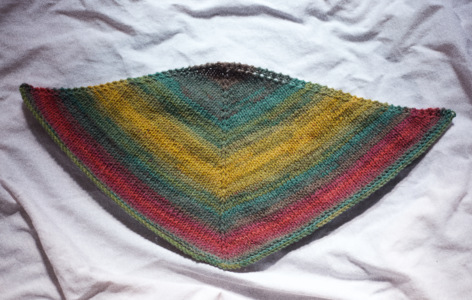 For this pattern you will need any yarn you have around and your favourite pair of needles, perfect for de-stashing or to use that one skein that was accumulating the hope of being used!
Advance beginner (there are resources available for certain techniques).
Gauge is not needed for this pattern.
Recommended minimum length is 14" (36cm) long.
This test will last until the 14th September, and by then you'll need to send a well lighted picture (either flat or wearing it) and complete a tester journal.
3 testers needed
If you agree you'll be added to a testing group where I can help you with any questions, to help each other and see the progress together.
Please, although I am very understanding and will let you take more time if needed, be honest with yourself and only apply if you think you can make the deadline
As a thank you for testing this pattern, when the picture and a tester journal is submitted I will gift you your preferred pattern of mine, or if there isn't a patten you like now you can have an 'I owe you' and reclaim one of my future patterns.
Thank you in advance!
A. Rose x