I need testers for my Axolotl pattern - pattern-Crochet ePattern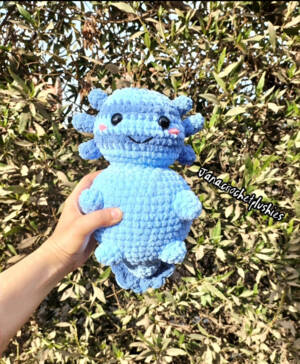 when is the due date? i want to test!
This is very cute, I'm interested… When do you need it by and any requirements.?
Hey i would love to test! Is there a due date?
Id love to do it, are there any requirements?
It's adorable
good luck with testing!
Hi its look lovely, if you still want tester I'd like to test it
for you.
Just share with us the deadline and any other requirements.
Oh I'd love to be a tester if you still need some!
I'm in for testing if you can give us some info on the requirements. thank you!
Id love to test! I can get it done pretty quick since i have nothing to test!
Ooooh I finally find you!
OMG SO CUTE!!! I would LOVE to test it for you, if you're still looking!! I could get it done it very quickly to meet the deadline!
If you still need testers, I would love to help!
If you have Instagram so please follow me @jana.crochetplushies
Hi there
please if you want to test follow me on Instagram @jana.crochetplushies
you can't make testers follow you on instagram
many people (like me) don't have it. if you are posting a tester call on ribblr it must be open to all people here