I need testers for my Emotional Support Pickle - pattern-Crochet ePattern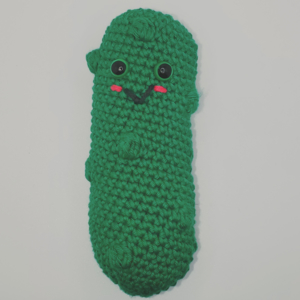 Im looking for 2 to 3 testers who can have it done by may 16th. It can be made in any yarn you like.
Thank you so much, as i really appreciate all the work you put into testing!