I need testers for my Cat ear hair accessory - pattern-Knitting ePattern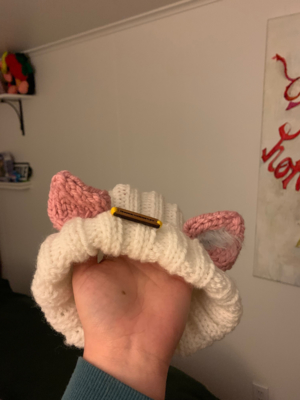 These look great! Good luck with your test
Hey, if it's beginner/intermediate i would love to test it. Can this pattern be done on straight needles?
Hey! It is beginner, stitches include increase, decrease, and knit on Double pointed needles but you could try to work it flat and seam it up after!
Interested in feasting for you
I'd be interested in testing for you
If i could knit i would love to but i cant knit
Hiiii I would love to test this pattern!