I need testers for my Crochet Snowman Christmas ornament - Crochet ePattern
Click pattern photo to apply: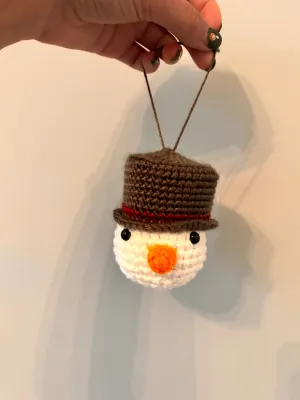 I need a tester for this cute little snowman crochet ornament! He's quick and easy to work up, something that would be good for an advanced crocheter. He worked up great with a medium worsted yarn, but feel free to use any yarn except think fluffy yarn(ie.Bernart baby blanket) !
Requirements:
Must provide journal and photos(feel free to ask questions)
Must tell me about any flaws so I can straighten them out
Must complete in 1 week
Testers chosen