Oldest fiber pattern you have made an FO from?
I have created a Peter pan collar from the 1960s
The oldest magazine I have is one I picked up at a yard sale or similar place. Tatted and Crocheted Designs, copyright 1944, originally 10 cents.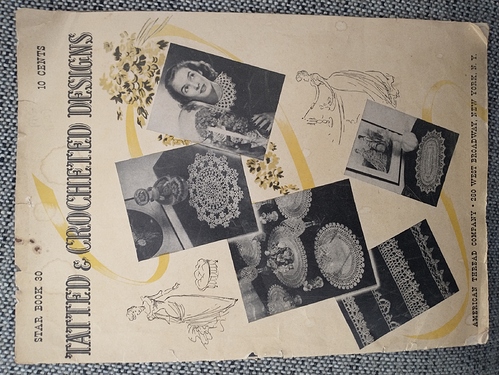 I was playing around with one of the Crocheted lace patterns and made a sample.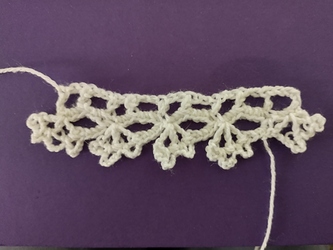 That's very inspiring! looks like it's in a good condition too
WOW! This is INCREDIBLE!! I love finding treasures from different tines, it makes me feel connected to the past!

Beautiful lace!
Cool! Do you have a picture of it to share? I love collars!!
I love vintage patterns! A while ago I searched for antique crochet patterns but then my computer crashed and I lost all the patterns and links…
Then later I learned how to knit and now I am looking at vintage knitting patterns and found this website.
vintageknittingpatternarchive
It's fascinating how some styles are just classic.
A tip so you don't lose your patterns again. I have a folder on my desktop that just says knitting pattern, you can make another for crochet or sewing or whatever). Make folders inside that folder for sweaters, socks, hats, mitts, shawls, toys, children, babies, etc and when you down load a pattern make sure it saves to your desk top. Then open your knitting (or whatever folder) and drag the pattern and drop it on the appropriate folder. Take a memory stick, thumb drive or whatever they are called now and save that main folder to it. I re-save it every month to make sure all my new patterns are saved.
I crocheted an elephant with tusks from the 1940's.
Probably something from the 70s! I've recently been scouring my favorite used book store for all their crochet patterns and I've found some real gems. My favorite is this one from 1990 - while it's not that old in itself, it's got some literally ancient examples that are fascinating! " A Living Mystery: The International Art & History of Crochet"