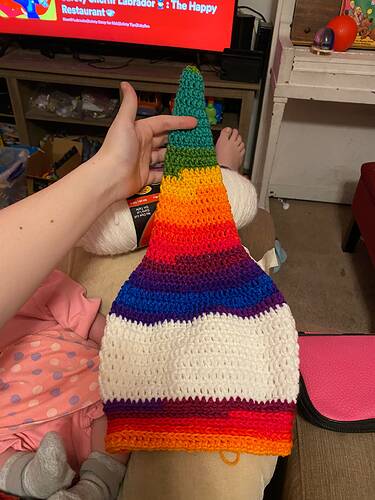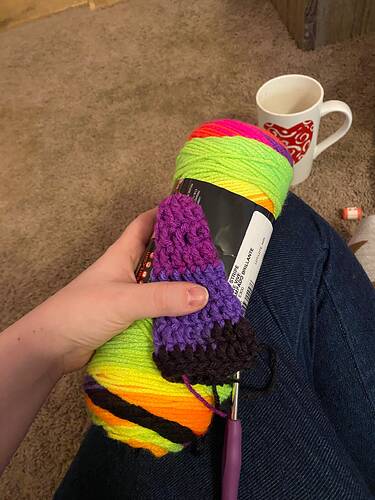 I'm working on some snowman Santa hats! Once I finish this fourth one I'll make the eyes, nose, and mouth on each hat!
Oh how cute. It lools like confetti
These are amazing. I love the colours you chose too
i used some white dk yarn and some old red heart yarn
I'm currently working on a Pig in a Blanket pattern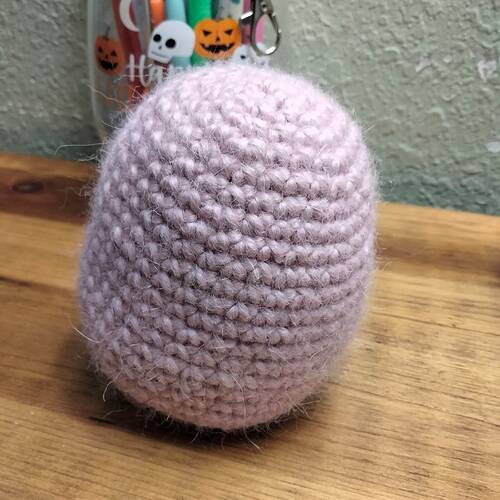 This pattern; FREE Pig in blanket: Crochet pattern | Ribblr
Although I only have this pink and a chenille one so it won't come out quite as small lol
Gonna be a cutie​

I loved making pigs in blankets last year
Well, I finally finished my pig and cow. I've been working on some tests, but mostly as Christmas gifts; some hearts ( @Sondaystudio pattern) now for earrings and keychains, more baubles ( @brikoba pattern), a beanie, and I have to figure out something to make for my mom still​
Everyone's projects are so perfect! I love watching this thread every week.
I continue to make progress on the Fruit Garden. I'll be off work Friday thru Monday, so I really hope to get a lot done. Christmas will be easy this year. Church then a nice dinner with my kids.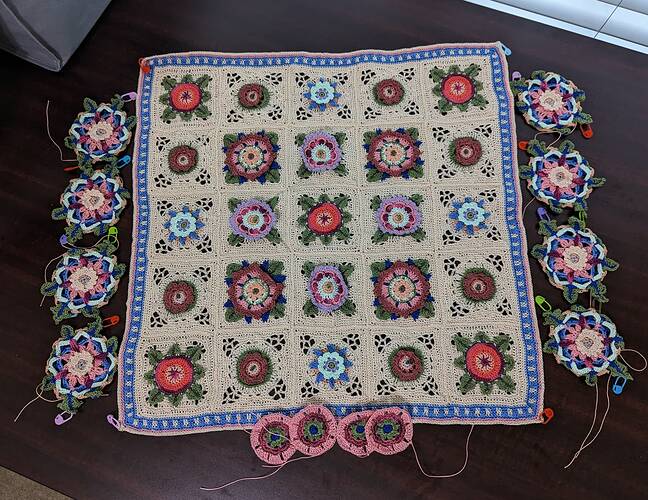 Oh, it's looking so beautiful!!
I really like looking at what every one is making.
I'm working on a space ship blanket right at this moment.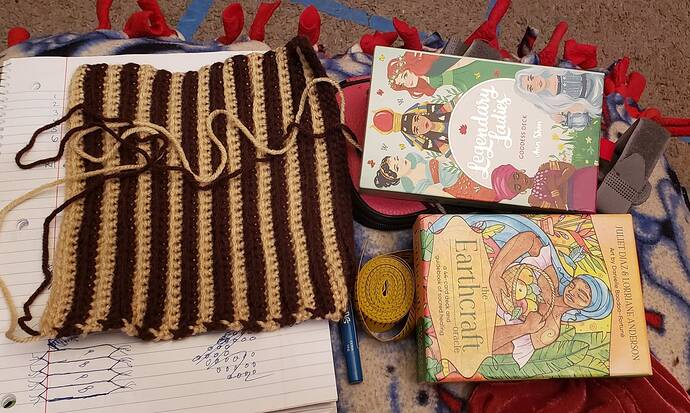 Fingerless gloves, design for pattern/project to come, and I'm reading Oracle cards for my friend later. I'm having a great day!
Oooo awesome!! Sounds like a fantastic day!
Everyone's projects are shaping up so nicely!
The hearts look so cute as soft.
Once again you have a playefull haha.