Adorable! Rest well

Octopi is the plural. Isn't that weird?
Yay! I can't wait to see the finished product!
You're working on so many beautiful things!
Thanks! I did
Sure is
Thank you
"Can't party like I used to" lol me neither
I'm making a Premie Baby Cocoon.
Thank you. I'm doing them for a group that distribute them to hospitals around Australia for premies and 'Angel Babies'.
Thank you so much.
I'm finishing a Pink Soldier from Squidgame. I'm using my own pattern too. That Demogorgon is so cool by the way.
I'm working with beads too! Just in a different way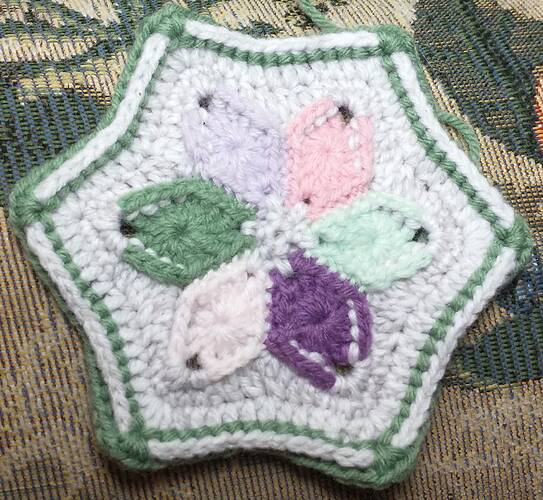 Finished my Ubuntu blanket the other day, and thought I might want to add a coaster for the center… Now, I'm not so sure.
The colors are the exact same, but sure to lighting it looks completely different, haha
Your Demogorgon is cute (if you can say that, lol). I'm planning on doing a Demogorgon for my son for Christmas. He's OBSESSED with Stranger Things. He's constantly coming in the room, no matter what I'm watching, "you should watch ST!" "Have you watched ST yet?"
That's so adorable omg
Thanks!
That pink soldier is cool too! I yet have to make one

Yeah for your own pattern!