I'm making small decorations and putting them here and there
probably gonna make a few garlands with the lucet fork.
The spider are so big

where I live we don't put much value on Halloween. it is a day more turned to bread by God.
That's why I'm not doing anything for Halloween
I don't do Halloween either. Nice to meet someone like that.

@catarinamigurumi
I'm in the state of Virginia in the USA.
I'm not sure if I'm gonna make something but I recently made a pattern test pumpkin into a Halloween one to have something readying in advance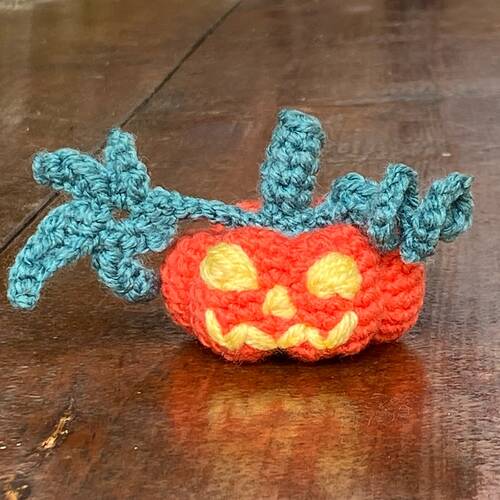 Halloween might be one of my favorite holidays
all the PUMPKINs. Pumpkin Palooza blog hop is happening starting September 1st. super excited. 21 pumpkin patterns (one each day mon-sat for the first three weeks of September and then a CAL the last week of September.) will have all the pumpkins for Halloween by the end of Pupmkin Palooza

Photo of all the pumpkins I made last year for the blog hop. this year I join as a designer. more info on my Instagram @Crafty_Lesha if you want to know more or see all the pumpkins of this years blog hop. will be posting each days featured pumpkin.

I love the little pumpkin doll
All the pumpkins look great!