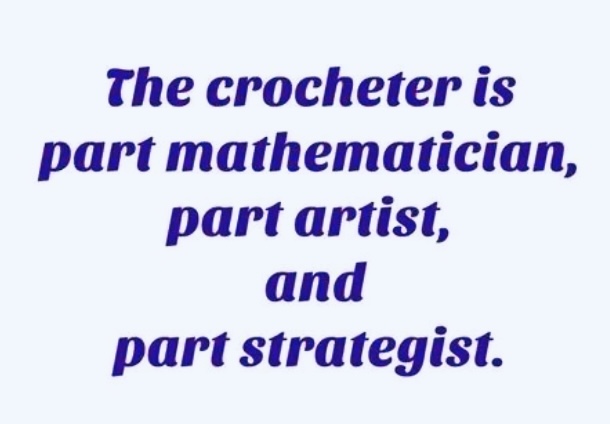 Anything else you can add?
I was thinking about this lately. I used to draw but don't have the time. Crochet has definitely filled that space for me. I love it.
I'd say sometimes part engineer
Trying to write a pattern, and sometimes the math just doesn't work the way you want it to.
Self-employed therapist. As in you're your own client.
Part procrastinator! A pretty big part…
Definitely not a mathematician
Part researcher
The amount of time I spend looking at designs, finding the right one, looking for pattern makers, yarn shopping, learning new stitches etc…