Fairly simple and straight to the point question, what natural fibre project are you currently working on? This does include animal fibres as well as plant based, I will make an exception for nylon or elastic in sock yarn if it's a small amount.
My current main wips are both natural fibres.
First WIP: Wellerman (Ravelry) shawl from Caitlin Hunter (Ravelry), yarn; 100% wool from Lion Brand.
I'm enjoying this shawl, trying to get it all knit up and ready for winter as I'm not going to be able to afford to turn the heating on much this winter due to the 200% gas price increase we've had here in the UK (America's increase is around 4%, let that sink in). This is also my first time doing cables, yes I'm aware there's a mistake in one row, I'm not going to attempt to fix it as it's a small mistake and doesn't bother me as it's not in the actual cable.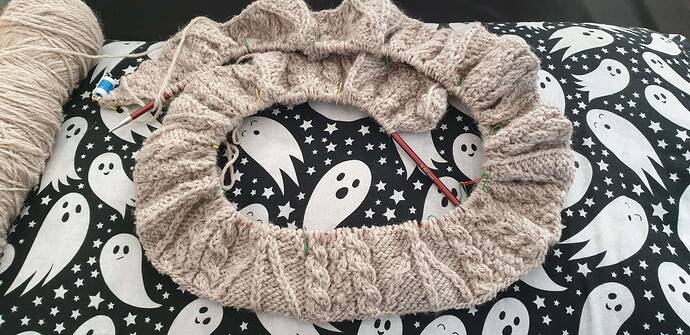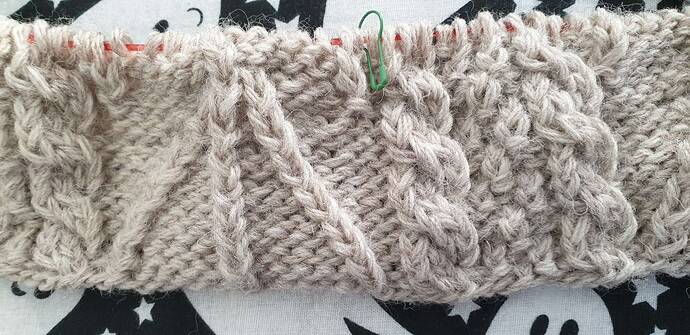 Second WIP: Love the Rain (Etsy) socks from FromDevonWithLove (Etsy), yarn; bamboo/cotton/elastic sock yarn from VeganYarnUK, custom dyed for me.
This is my first time doing colourwork socks and my first socks using a plant based sock yarn. I'm honestly in love with both the pattern and the yarn and am looking forward to having them finished and ready to wear.