what is your favorite crochet or knit pattern?
My favorite is whatever pattern I am currently creating

So many good patterns out there how does one choose?
Now THAT is impossible for me to answer. I have many and cannot just choose one.
Yeah, like. . . I'll answer that question if you answer it first!
And even then- yikes, that's hard.
Happy Birthday @MissV-Girl
Also, yeah, your idea—— you go first!
(Thanks!)
Hey, I meant it the other way!
Fine, let's see. . . . . . . . . . . .
Subject to change, but I will tentatively say Rings of Change. (Can't link to it, but definitely google it!) I've made it as a doily before, and am now contemplating making again in a different form.
Now, your turn-- no more ducking!
I think some of my favorites are from fantasyspritestudios but there's so many more!
The one from Ribblr that I LOVE and will make again is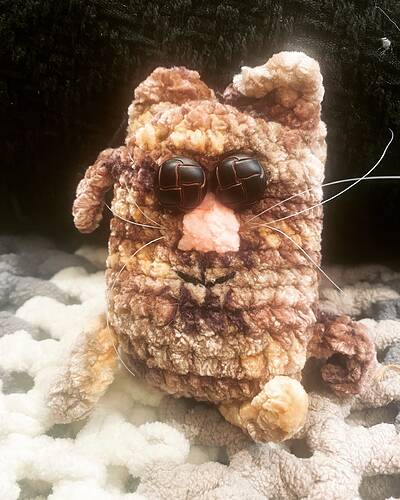 Non-ribblr pattern that I love is :

The doll is from this book
I don't think I can every have a favorite. I've done so many that I love. I hope I will continue to do so in the future.