This is my happy place
It is a happy place for many.
It's gorgeous!! The perfect mix between sunny and cozy vibes. TBH I'm a little jealous. Team floor troll
I have two work areas ones in my basement iand the other my living room
. Its a mess of started projects going on. Kinda embarassing.
Loving seeing all your workspaces. It's so nice to see that we all have projects all over the place
I think that's just what happens when you're passionate about everything you do
Even if you take a break from one project and then immediately get started on the next one
Absolutely, I flit between at least 4 projects at any one time.
Same
I wish mine was as pretty as yours! I just have my spot on the couch with my current WIPs stacked on the spot next to me.
I only crochet at work, so that I'm not fighting the cats for the yarn, and to pass the 12 hours.
Not pictured are 4 additional screens i monitor, as well as an additional phone.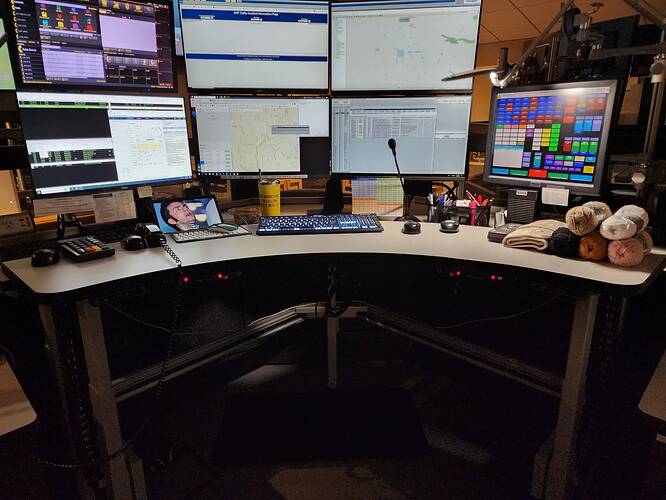 Haha no, I'm a 911 (or country-equivalent emergency services) call taker and dispatcher.
I spy the handsome David Tennant lol
lol i was thinking something similar