Report:
I'm in this photo and I don't like it.
My beautiful mug from a sweet friend who shares the love of knit and crochet with me (it says
procrastiKNITing
[proh-kras-ti-nit-ing] verb
1: to defer all other activities besides knitting)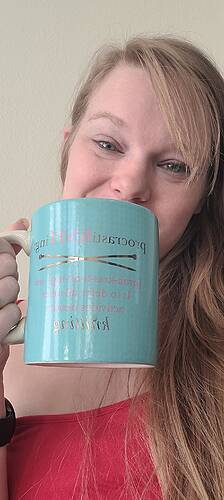 And a mug that another knitting friend has (it says
When I learnt how to knit, I forgot how to cook)
I love theeem
I will definetly get something like this if i find it!
Aw, look at that pretty face!
Me when I don't want to do school work
That's me. Or not going to bed until 4 a.m. or never