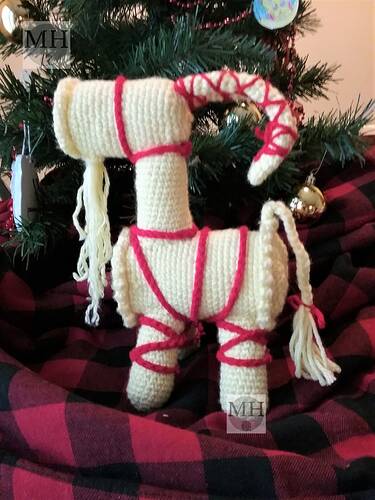 Just in time for the holidays! Yule Goat Julbock amigurumi style crochet pattern will be added to RIbblr tomorrow.
Tis the season to celebrate all our unique traditions. In our family this means we bring out the tree the Yuletide gnomes and our Yule Goat.
I made my first crocheted Yule Goat a couple years ago.
The pattern is finalized I just have to upload everything to this format and it takes me a little bit of time.