Happy first birthday Ribblrs!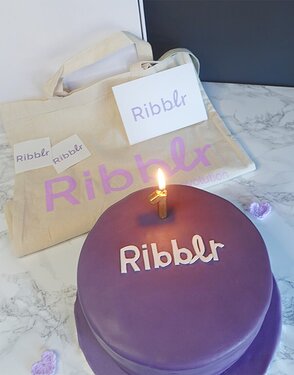 This first year has been absolutely incredible.
With over 100,000 projects, we've welcomed tens of thousands of crafters to the #craftingrevolution.
There are now over 6,000 unique, accessible and interactive Ribblr ePatterns on Ribblr - all designed by amazing independent designers from all over the world. 89.9% of our designers had orders during this year on Ribblr.
In the past 12 months, we've released 93+ new features and improvements, with our most recent feature drop released just a few weeks ago.
We ran multiple giveaways and competitions, featured 39 incredible crafters as our Ribblr of the week, and launched our #CraftersAgainstPiracy campaign which was viewed by hundreds of thousands.
And what about the community?
With nearly 1 millions post views you have shared the love by clicking the like button over 28,000 times.
Thousands of badges were given to so many of you for being valuable members of our community. How awesome is that?
There's even more.
You can check what's been trending throughout the year here or see all our previous announcements here.
And don't forget to stay tuned this Sunday for a new Lucky Sunday
event.
Feeling incredibly supportive? Leave a 5* review for our iOS app or Android app and help us spread the word.
---
Win a special gift!
To say thank you, we're giving away THREE SPECIAL EDITION RIBBLR KITS!
This includes a high-quality Ribblr cotton tote bag, a handful of Ribblr vinyl stickers, and a special postcard.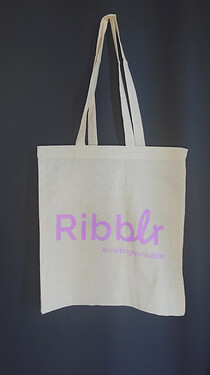 Want to win? All you have to do is share your favorite Ribblr feature, pattern, designer or journal in a comment below.
Three of you will win a special edition Ribblr kit, including shipping to your chosen address anywhere in the world.
The giveaway closes on October 10th at 11:59pm GMT.
Edit: giveaway now closed! winners: @Laodyssea @Aeroegg @artisticallybyamber
---
T H A N K Y O U
On behalf of Team Ribblr we want to say a big THANK YOU to each and every one of you.
For your feedback and support, for sharing our goals and for joining us early on.
This is just the beginning! We continue to work hard toward building a better future for crafters, together with you.
We've got many more innovative features and improvements lined up to make sure you always enjoy the best crafting experience. We really can't wait to share them all with you next year and beyond
Cheers
and thank you again for making it such a great year.
Yours,
Team Ribblr