Lately, we've heard more and more reports from designers who have had their PDF patterns stolen.
Pattern piracy has been a serious issue for far too long and affected thousands of designers.
Some designers like Trysten, owner of Dragon Hoard Yarn, had her PDF patterns redistributed and sold without her permission.
Pattern piracy affects designers financially and also mentally.
Just one example is Melinda of rhyFlower Knits who told us:
@rhyflowerknits: "I've been on the verge of quitting many times."
---
We believe designers deserve a fair pay for their time and creations.
When we started Ribblr, we set out on a mission to support and protect designers.
Ribblr ePattern was built to provide an amazing crafting experience, but just as importantly- a safe format for designers that protects their unique creations.
Patterns on Ribblr cannot be copied or redistributed, and can only be accessed by those who legally acquired them.
And we want to do more. That's why we're launching #CraftersAgainstPiracy today!
It's a movement that was born to raise awareness and encourage all crafters to learn more about pattern piracy and support indie-designers.
We've created a special design - ©rAP (Crafters Against Piracy) mitt pattern which you can now make to show your support!
---
Marjan of Millionbells Crochet put it best:
@Millionbellscrochet: "To me personally, pattern piracy means I am losing out on income and it is taking my joy away from designing. Hopefully crafters will become aware of what pattern piracy means to stitch designers, through #CraftersAgainstPiracy."
Check out the official campaign page and get a special edition mitt from an indie-designer to support them

(all profits goes directly to the designer!)
Want to do more?
Please search for all #CraftersAgainstPiracy posts and like them to help us spread the word.
Don't forget to share your ©rAP mitt journals.
Here are just a few awesome ones we already came across:
@Minty_Mia - check out the journal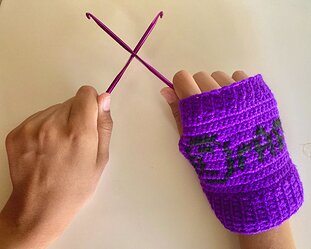 @theknittynerd - check out the journal

@Sweeneystitches - check out the journal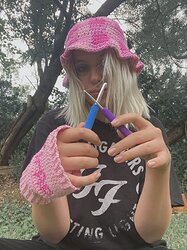 @ReginaPDesigns - check out the journal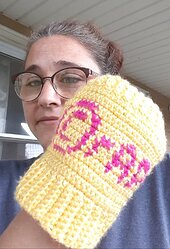 @KatePolizzi - check out the journal.

---
And finally, if you are a designer who's been a victim of pattern theft we encourage you to share your story.
Thanks for your support!
Team Ribblr