PUMPKIN GENGAR TESTER CALL
Hello! I'm looking for 4-6 testers to help me with my Pumpkin Gengar Pattern!
ePattern
Click pattern photo to apply: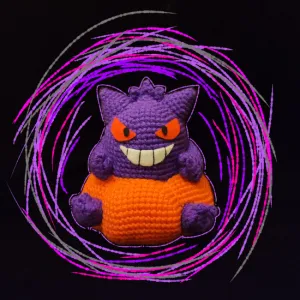 Requirements:
be able to finish on Oct 31 (might extend the deadline if needed)
provide feedback/constructive criticism, notes on typos, correct any errors in the group chat
have at least one photo for the journal
-(OPTIONAL) have a public instagram crochet account
I will be choosing testers on Wednesday!
Please comment if you've applied and add a
so I know you read everything!
THANK YOU SO MUCH!