We're excited to announce new community features!
New hamburger/side menu
Our hamburger menu (3 horizontal icon) is now customizable making it completely yours.
You can save shortcuts to your favorite spaces & tags, and get access to your messages, chats and more.
You can also expand or minimize each section in your menu.
For those of you working with a laptop/desktop computer you now have this menu available as a side menu on the left hand side for easier navigation.
You can open and close this menu by clicking the hamburger menu.
New notifications menu
As our community continues to grow there's A LOT going on all the time.
Many of you reached out and told us you sometimes miss out on important topics and notifications.
So your notifications menu will now be split into the following sections: all, replies, mentions, likes, tracking, messages, bookmarks, chat, other notifications.
You'll also find quick access to your profile settings at the bottom, using the profile icon.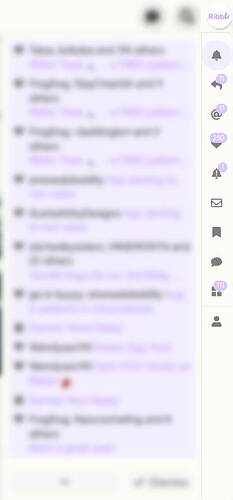 More likes
We also realize there A LOT to like.
To help you spread the love and support each other we have increased the threshold of daily likes to 300 for Basic users, 450 for Members and 600 for Regulars. (Leaders have no daily limit)
---
Hope you all enjoy this new update!
Want to learn more about the community?
Check out our Community WIKI post.