Hey guys, my grandmother recently gifted me this machine.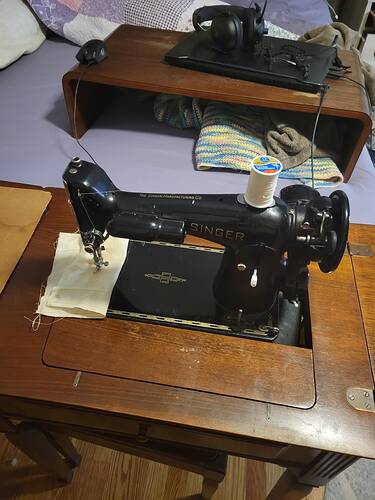 It has an original recipt copy from either 1906 or 1900. That being said, i think its the first electric sewing machine by singer?
Either way, it works. The leg lean start and stop works flawlessly. But, the original cord is beginning to fray. Any ideas of where to start looking for that, or if its even an option? Ive just moved her into my house, and i have the original manual and plan to do a deep clean and to replace the really old thread thats still with it.
Thanks in advance! I can get more photos as well, but this was the preliminary one.
the storage seat it came with has all the original foots it used, as well as the needles. Im so afraid to touch any of it, but mt grandmother was insistent that my great, great grandmother would be jumping for joy in her grave because i really wanted to get into sewing.
Much love <3