Awww!! Who's that gorgeous crochet buddy?
Here's my WIP:

I also have some ongoing knitting project - I currently have 4 WIPs at the same time which is quite a lot for me…
That is Pumpkin, he was feeling fancy and wouldn't get out of the picture, lol. I love the green and cream, so pretty
Love that!!
Pumpkin is literally posing for the camera
This is the Tournesol Shawlette by @ClairDeLuneFiberArt
Almost finished this adorable demon (pattern by Talita Martins)

Ran out of yellow yarn so have to wait till weekend to buy one more ball to finish this sweater (my mom taught me this pattern she used when she was about my age back in late 70s)
изображение|375x500
That's me on the picture by the way haha!
And also started working on a vest!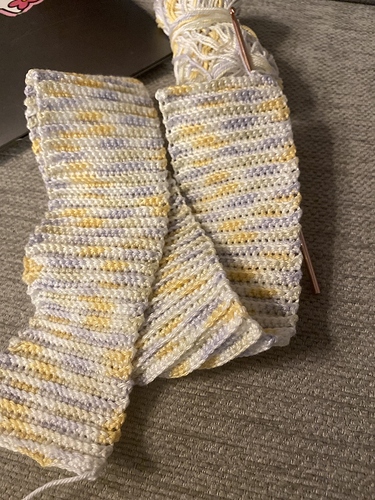 He's so cute!!! Thank you!
I have been slowly working on this project. Slow going as it's fingering weight yarn, but loving the results!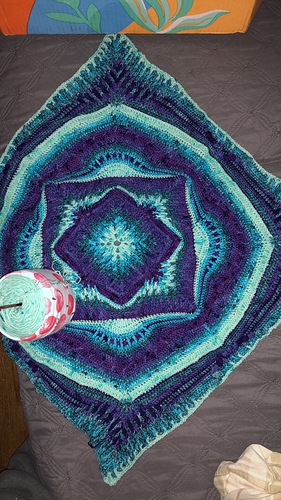 Very nice, keeping busy for sure
Gorgeous and I love the colors!