Another weekly share because, there's too many posts with "guys i need ideas." Every thursday you can share….
I'm getting two patterns tested at the moment and I'm designing two patterns. One is a halloween version of a pattern I'm getting tested. By the way the second one isn't Pac-Man and the ghost because that's what my Family thought.
Ignore the scribble please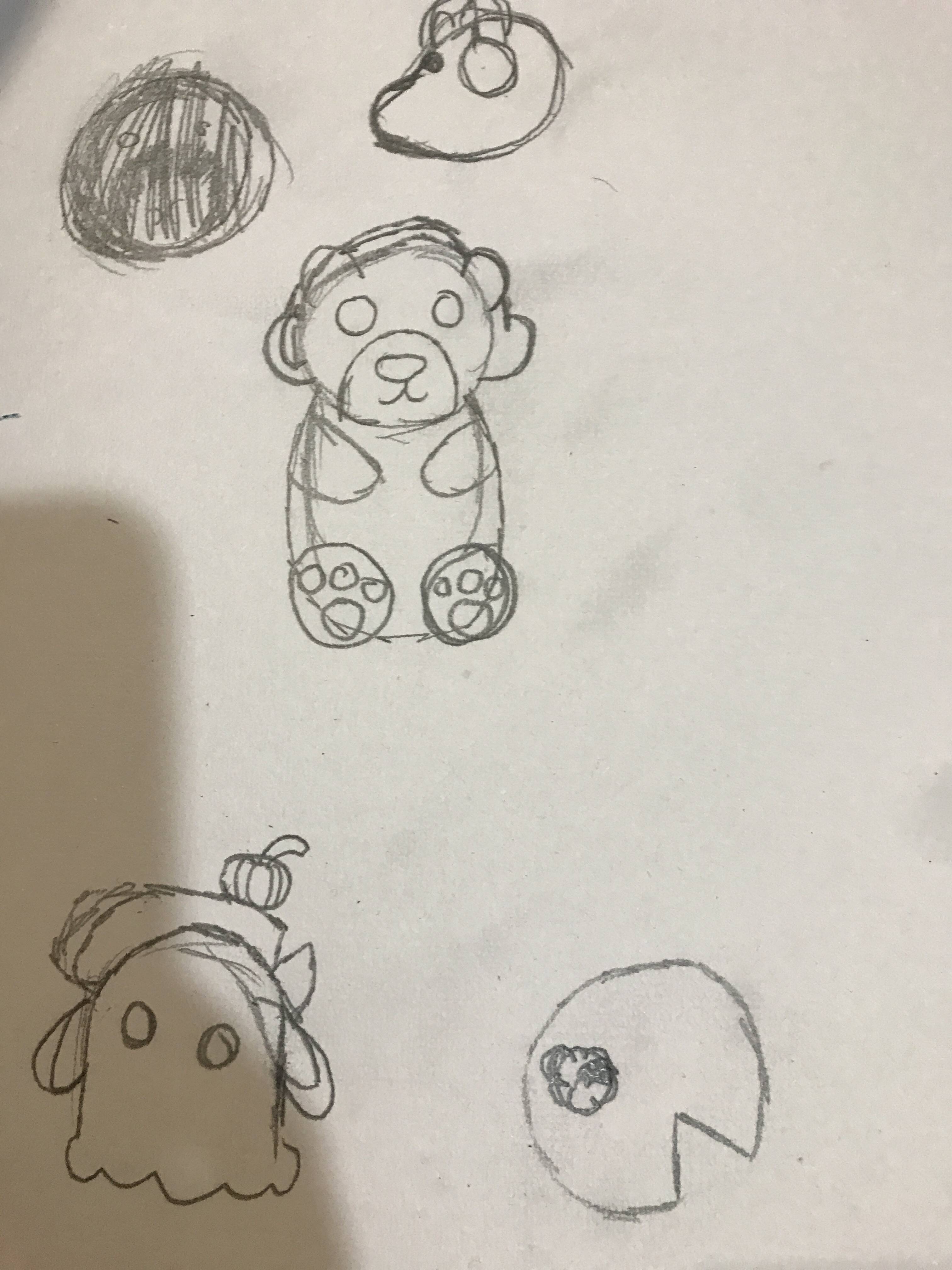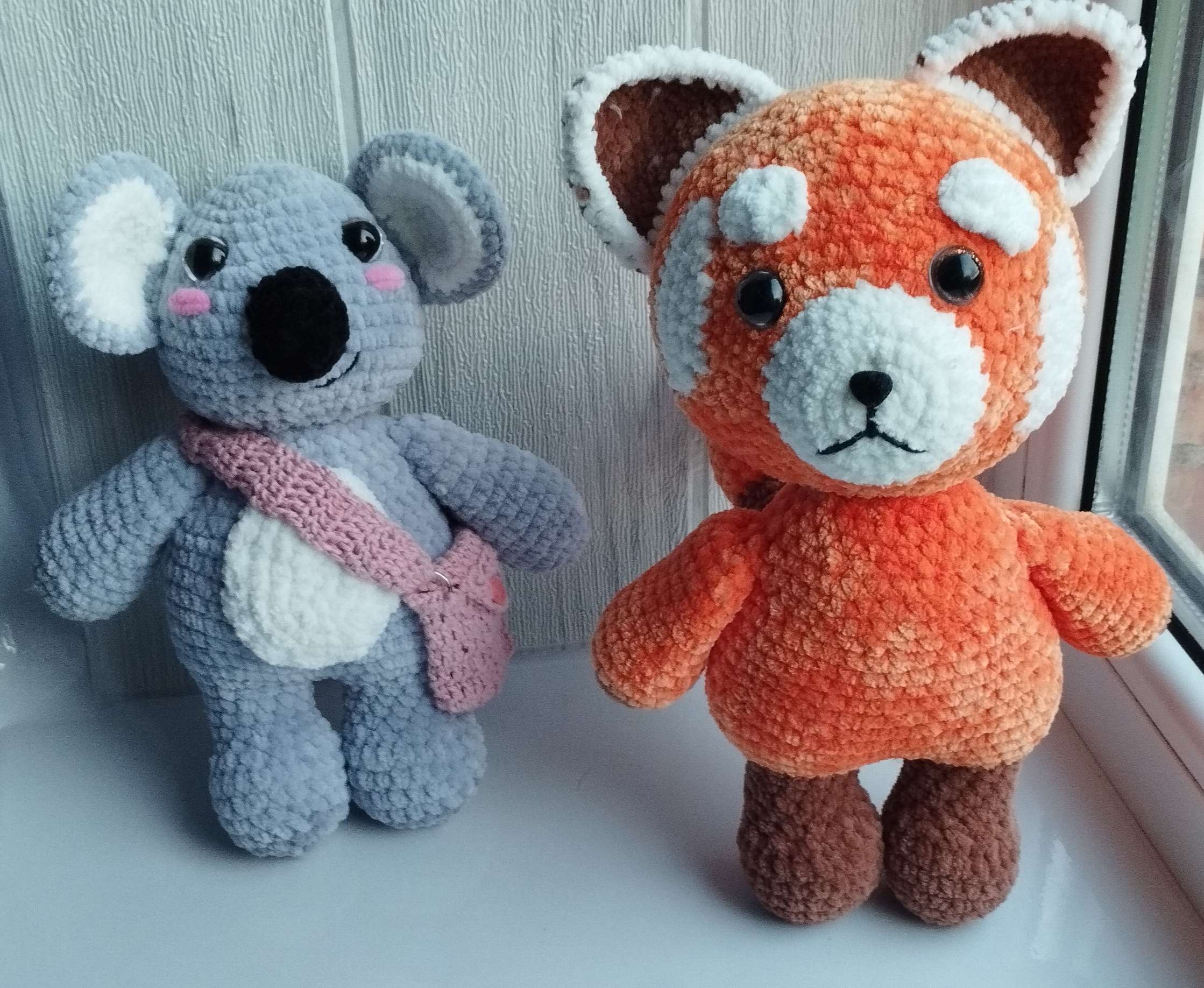 i'm working on patterns for these 2, the head on the koala turned out a bit too small and a bit too big on the panda, so i need to adjust those and i'll post a tester call at some point
ooh I love this idea, thank you for starting it!! if anyone knows of any wintery but not Christmassy tapestry graphs I'd be super grateful
What about a snowman in front of a house?
I think this is an excellent idea!!
I added some tags for you too
I'm still trying to get my patterns to PDF format (probably release another version of my hat/cowl) then get some WIPs done before I get back to the blasted child cardigan I've been struggling to design
Acually, i think the heads really cute.
I just finished designing my brand new (free) crochet fluffy bunny :D! I also am currently working on my halloween patterns, like my zom-bee, candy corn bee, and also a ghost bee which I am finishing, also a perry the platypus pattern, salamander/hell bender, no-sew whale, capybara, and mushy pattern which I will eventually post a tester call for :>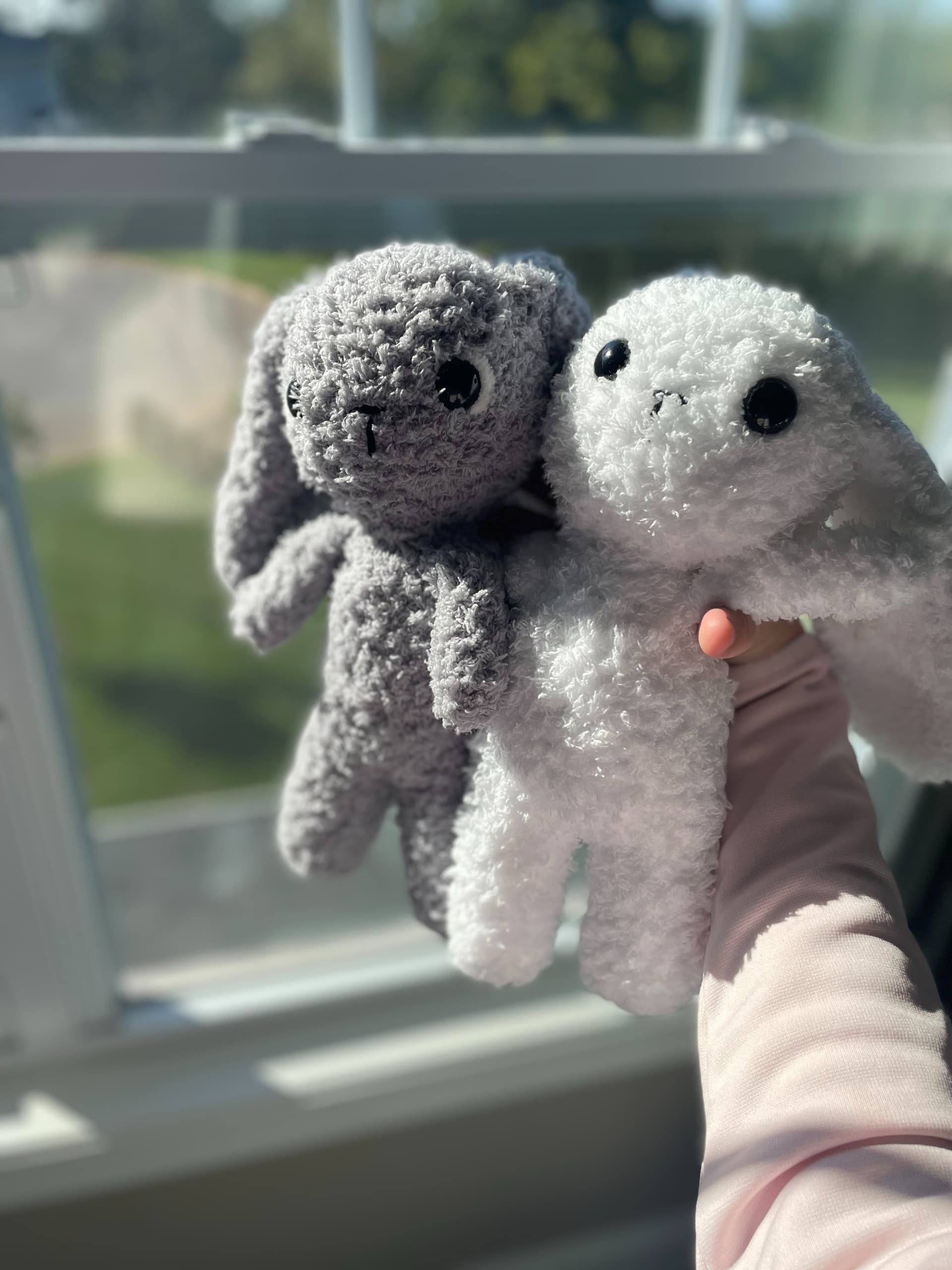 these bunnies are so adorable!! i might have to buy some pipsqueak just to make these guys! i signed out to a christmas market and i feel like they'd be good stocking stuffers.
I love this, and always contemplate buying this Bernat Pipsqueak yarn- now I might have to go get some for these bunnies!! Theyre adorable, I cant wait to make one
I'll have to see if I can find one (or figure out how to make one) bc that would be cute!
Awww! Thank you so much for the compliments, it really makes my day
Tysm! I would love to see your creations if you used my pattern and wrote a journal on it <3 Makes a pattern designer over the moon when people like my patterns/creations :,D
Great idea!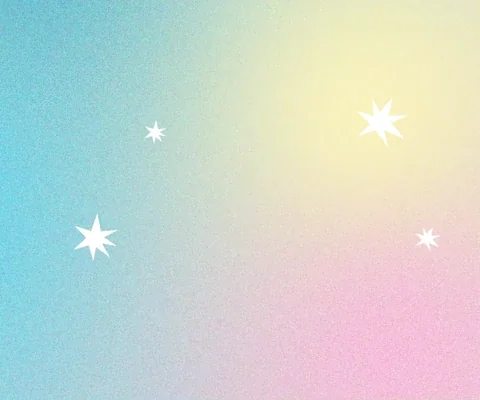 I have plans for a jellyfish pattern and ive been working on sketches for a parasaur off and on. Mostly im doing a lot of test makes right now to learn more so i know the best methods