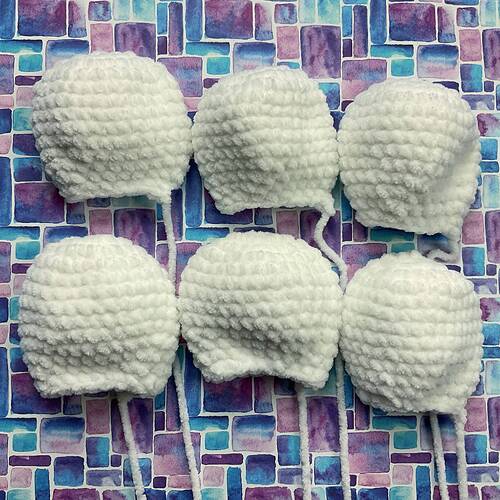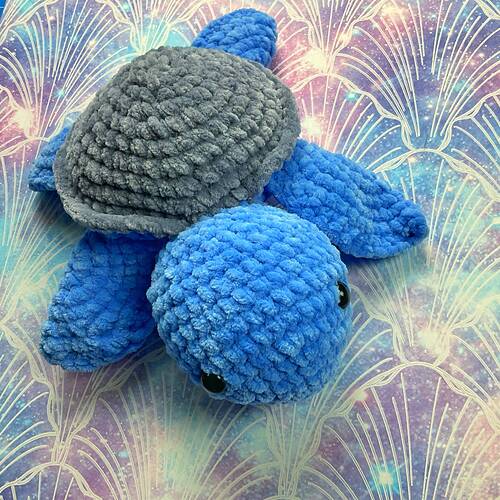 It is my gran's and cousin's birthday on Sunday. I just finished making him this cute turtle by Rose & Lilly Crochet and I am now working on the Lazy Daisy by false bubbles for my gran hoping to finish today
Don't forget y'all, there's Make it Monday and Finish(ed) It Friday that's the same concept
It looks amazing
Making my first granny square baby blanket
Thinking about adding an appliqué
Using benat velvet stripes
Oh my gosh! This is going to be soo snuggly!
11 body rows of my knit shawl left, then on to the cable border! But it's bedtime
I always have more than one wip at any given time xD
Picture 1 is swatching for a new pattern design. The idea has changed slightly from this swatch.
Picture 2 is my corner to corner pattern that is currently in testing

Picture 3 is yarn I'm currently trying to decide what to make with but its too beautiful not to share xD
Picture 4 is some of the animals I have made for a pattern test. I'm just adding borders to them all before joining them together.
It's been a busy week already, but I'm hoping to work on my son's sweater when I get my baby in bed. . I'll take a crappy night pic later