So, I was organising my "yarn room" and came across my WIPs. I decided to gather them up, and it turns out that there are quite a few

When I started crocheting and knitting more, I thought "Pfft, WIP-piles. I'll never have one of those." Well… Sometimes you need to eat your words. And then eat them again, because the first time didn't make up for how wrong you were.
Random limbs that I don't have an idea what they were supposed to belong to, and bagged bigger WIPs: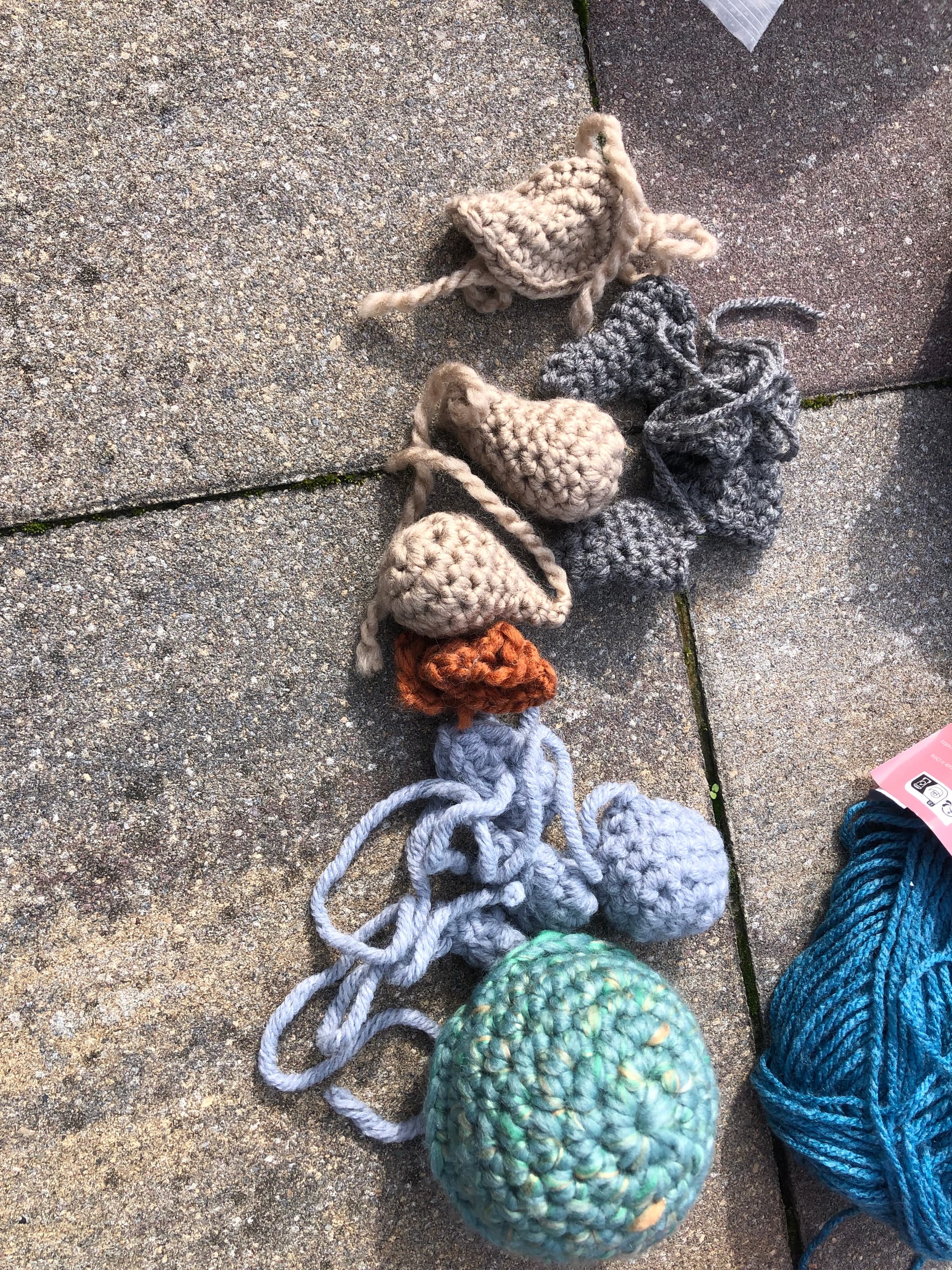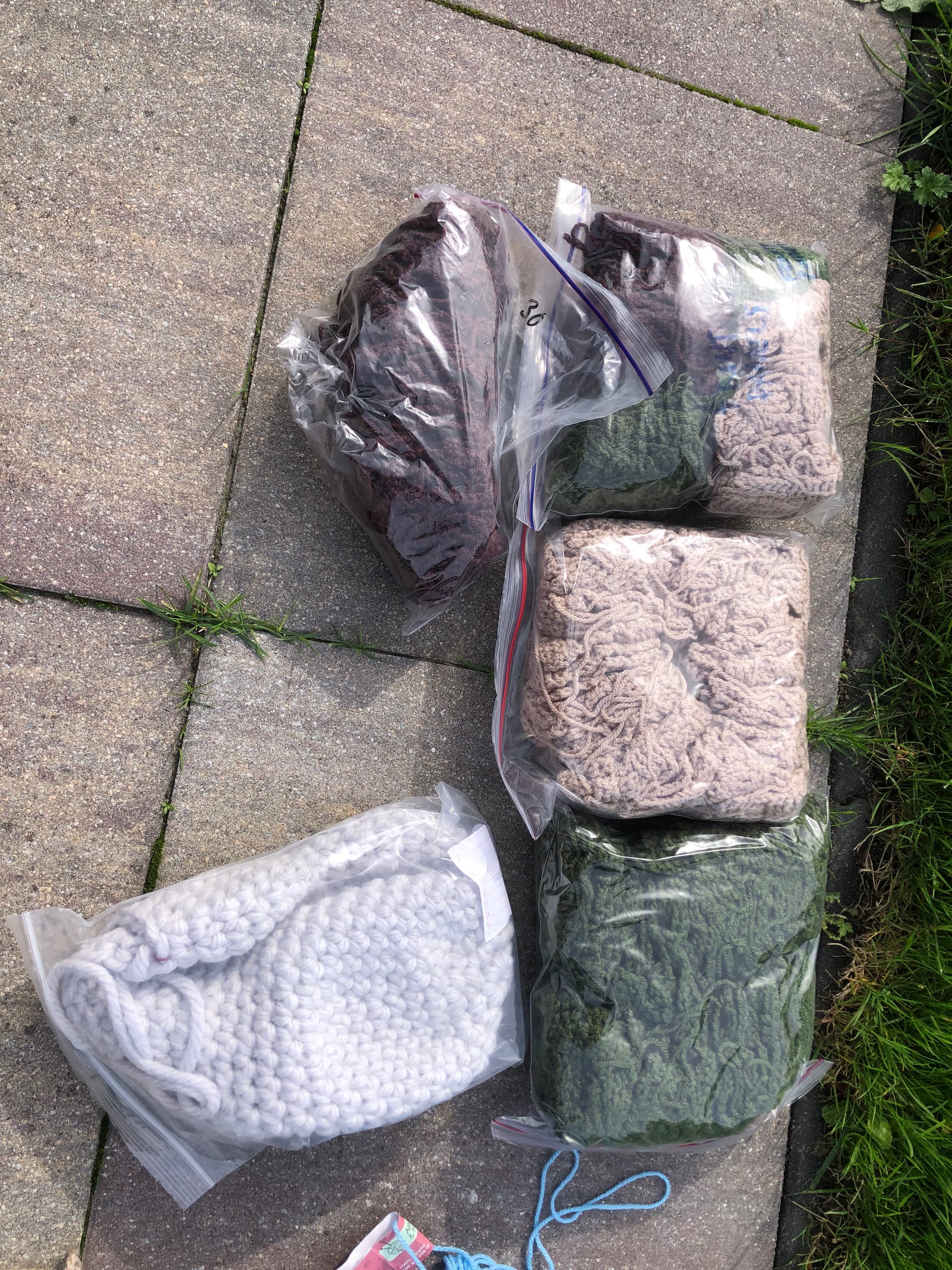 Patterns that are in the making but put into the naughty/I'll-deal-with-you-later corner for various reasons:

Extra: Failed designed patterns that will probably never be released (you can guess why my boyfriend thinks that I'm starting to get an obsession with turtles):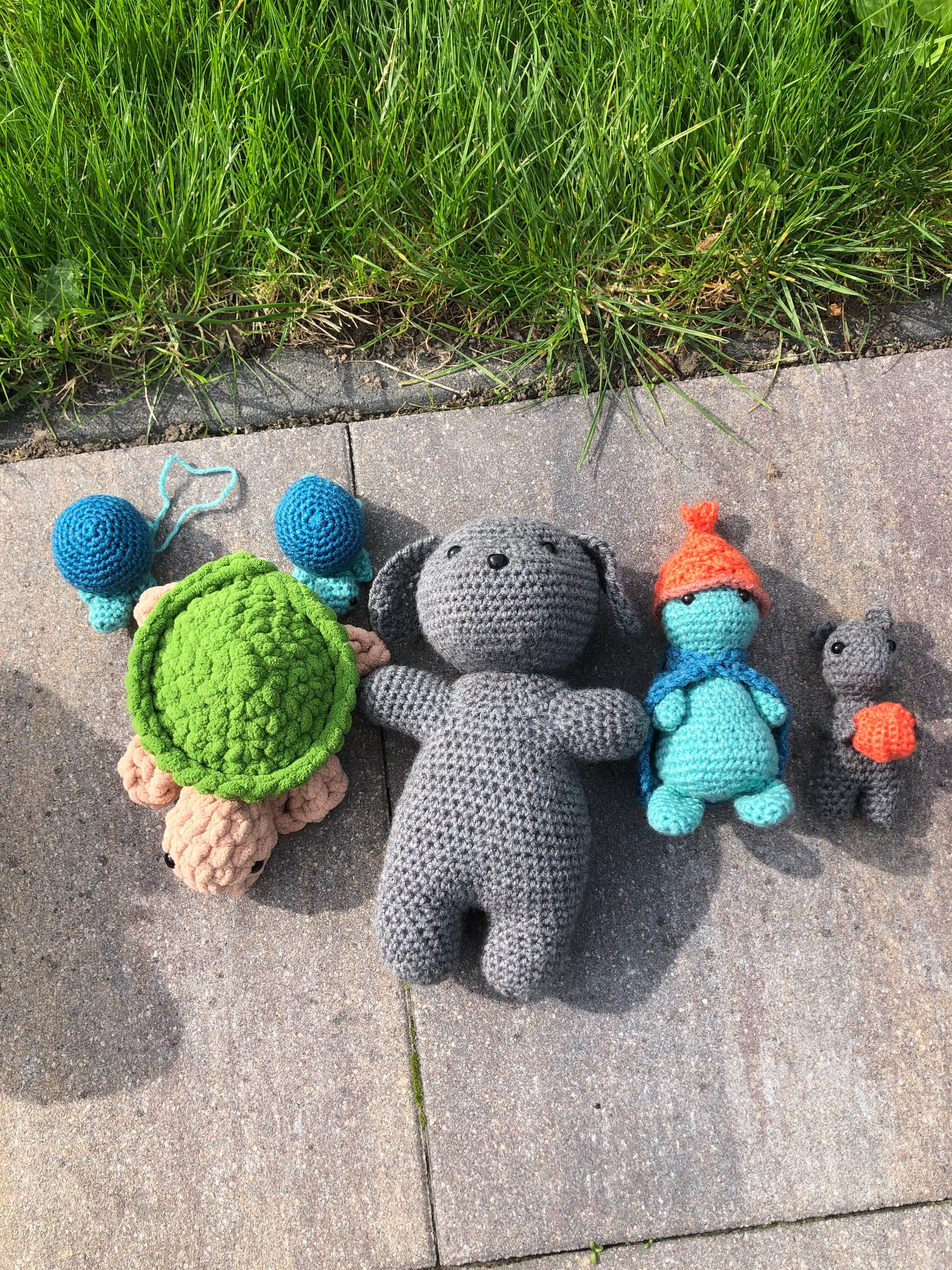 So… How big is your WIP pile, if you have one? And what's in it?
If you don't have one, I hope you got a good laugh out of this! My emotions switch between half-crying and a maniacal cackle